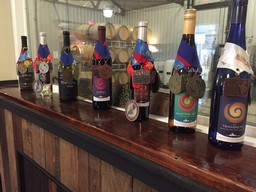 Happy New Year and Welcome to
Port of Leonardtown Winery!
Join us this Friday for the First First Friday of the year from 5:30PM until 8:30PM. The winery will be participating with other Leonardtown businesses in support of Nolan Scully, a brave 4-year old fighting cancer. 10% of all sales at the winery Friday night will go to support Nolan and his family. Ross Crampton will be our guest mucisian for the night!
​​
*******************************