Please note that all deliveries require an adult signature.
2019 Old Line Red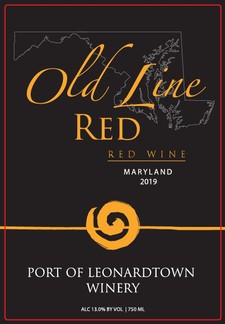 Old Line Red is a classic Bordeaux French blend. This blend uses only our premium vinifera varieties ( no hybrid grapes). This dry, full-body red has aromas of black cherry and tobacco (from the time spent in oak barrels), with smooth tannins, and a silky finish.
Product Reviews
Rita Goerling
(Aug 26, 2022 at 10:18 AM)
Sophisticated red blend. Definitely shows Maryland (The Old Line State) wine has come into its own.