Please note that all deliveries require an adult signature.
McIntosh Run (2020)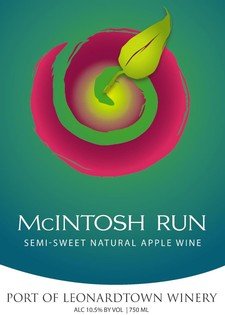 Product Reviews
Kathleen Sullivan
(Jun 6, 2020 at 6:25 PM)
I love this wiine! I've noticed as one ages so do our taste buds. Over the years I've gone from dry to sweet. The blends in this wine have a sweet & crisp taste with a wonderful flavor of apple at the end of each sip!